Club Ambassador Program
WPGA Scholarship Fund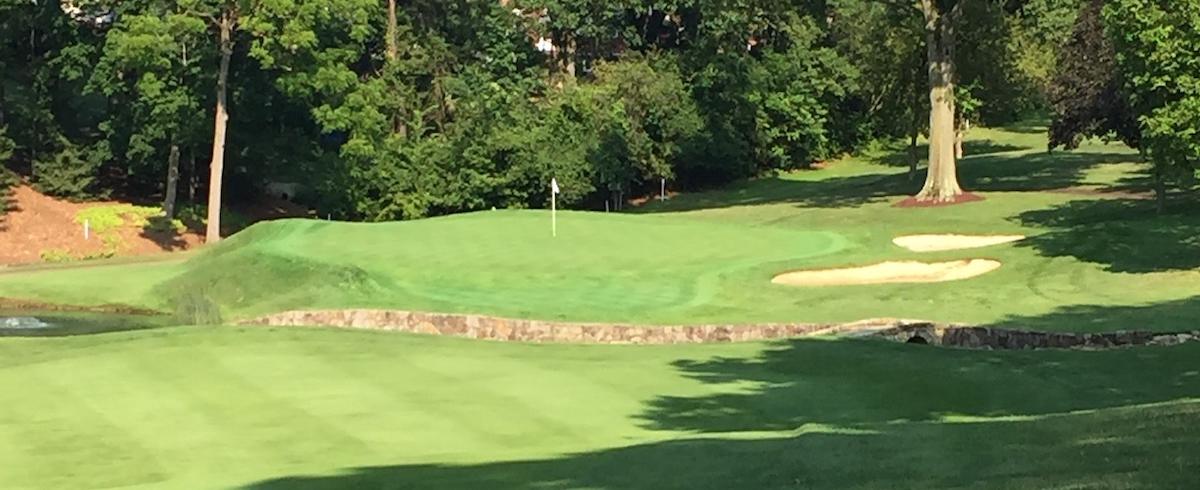 The 9th green at South Hills Country Club, a founding Ambassador Club
Click here for a printable brochure for the WPGA Scholarship Fund Ambassador Program
The Caddie Welfare Committee for the Western Pennsylvania Golf Association started in 1927, addressing caddie issues at Member clubs, mostly about employment, but has since expanded to include club employees in the clubhouse, the golf shop, golf course, swimming pool or tennis courts. In 1941, the WPGA Scholarship Fund for college tuition assistance was initiated with the awarding of two scholarships to students at the University of Pittsburgh and Duquesne University. Since then, nearly 650 scholars have attended colleges or universities with the assistance of a WPGA scholarship. Donations to the Scholarship Fund provide more students with help to meet the ever increasing financial demands of college. Persons who have been employed at Member Clubs of the Western Pennsylvania Golf Association for at least two seasons are eligible to apply for the WPGA Scholarship.
With the rising cost of tuition, the WPGA Scholarship Fund needs to continue to grow to provide meaningful support for as many students as possible. The Fund needs the help of alumni, friends, organizations and Member Clubs. WPGA Member Clubs are encouraged to participate in the Scholarship Fund using an opt-out approach in which a club bills each member a given amount, $5-$25, that a member can indicate a wish not to donate. Most clubs that adopt this approach usually have a 90%+ acceptance rate. Last year we doubled the number of Member Clubs participating and increased the total club donations from $12,610 in 2010 to over $20,000 in 2011. Every donation, no matter how small or large, will help us to provide more scholarships that make a difference in the lives of the young men and women who make our experience at our WPGA Member Clubs more enjoyable.
The scholarship's value is calculated annually, based on the fund's performance, donations and the number of participants. The total value is between $12,000 and $16,000 (over 4 years). This scholarship has a unique feature in that it is renewable for up to four years or until graduation, whichever is shorter. The program has 10 to 12 students employed at WPGA Member Clubs. The program is open to High School seniors or students in their freshman or sophomore years of college. In determining candidates the committee weighs financial need, academic performance and extracurricular activities along with their employment at a WPGA Member Club.
We appreciate the support of the following Clubs contributing to the Scholarship Fund:
Butler Country Club
Chartiers Country Club
Edgewood Country Club
Montour Heights Country Club
The Club at Nevillewood
Shannopin Country Club
South Hills Country Club
St. Clair Country Club
Treasure Lake Golf Club
About the WPGA
Founded in 1899, the Western Pennsylvania Golf Association is the steward of amateur golf in the region. Started by five Member Clubs, the association now has nearly 200 Member Clubs and 33,000 members. The WPGA conducts 14 individual competitions and 10 team events, and administers the WPGA Scholarship Fund.